Camping La Vallée
TOWNS TO VISIT
The most beautiful towns of the Floral coast, chic and romantic.
DEAUVILLE: KNOWN WORLDWIDE
The city of elegant leisure and good taste knows how to welcome, and there is something for everyone. An essential stopover for leisure boaters, the internationally renowned seaside resort knows how to charm its visitors with class, with its hotels, its casino and its sea bathing establishment. The 653 meters of boards along its promenade offer an astonishing spectacle: in front of a canvas of impressionist background where the rays of the sun play with the clouds and the reflections of the water, extends a field of multicolored parasols. Deckchairs and beach cabins are essential accessories for admiring this painting, which takes on a new dimension when it comes to the American Film Festival. With the rich programming of the International Center, the small town can boast of being a leading cultural hub.
The image of Deauville is of course also that of the equestrian world, horse races and stud farms which attract both enthusiasts and laymen.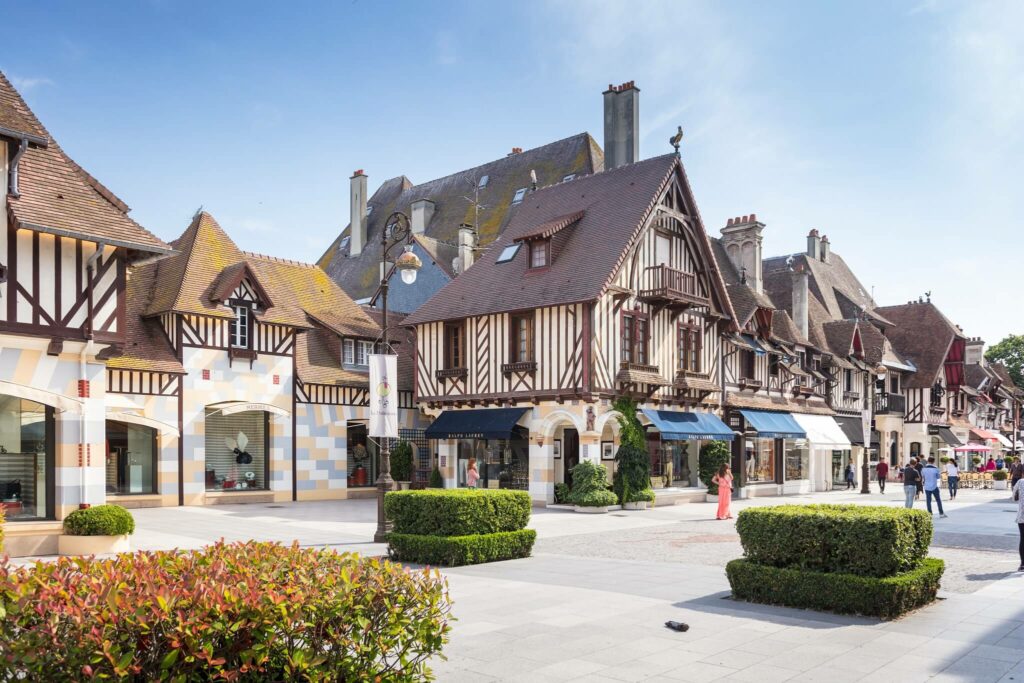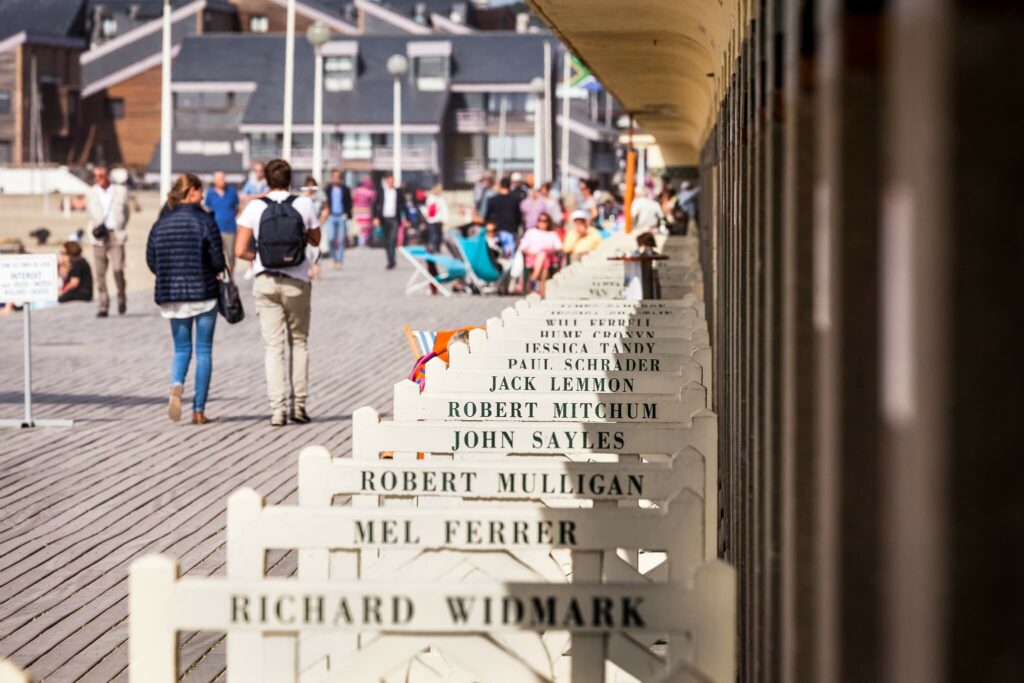 HONFLEUR
The first vision is a postcard image: slate houses reflect in the peaceful waters of the Vieux Bassin. But the port from which Samuel de Champlain sailed to found Quebec City is more than that. Both Norman and Parisian people, more and more frequented by its Belgian and British neighbors, Honfleur succeeds in remaining traditional while being firmly rooted in its time. The city is as touristy on weekends and during the summer months as it is peaceful on weekdays out of season.

CAEN
Inseparable from its Memorial, a vibrant tribute to peace, Caen, the Calvados prefecture, was able to reinvent itself after the Second World War. Active and, cultural, the former industrial city and large commercial port seduces by its alleys, its Place Saint-Sauveur and its abbeys. Alongside a city center rebuilt after the war, they recall the past of this city which reached its golden age under William the Conqueror.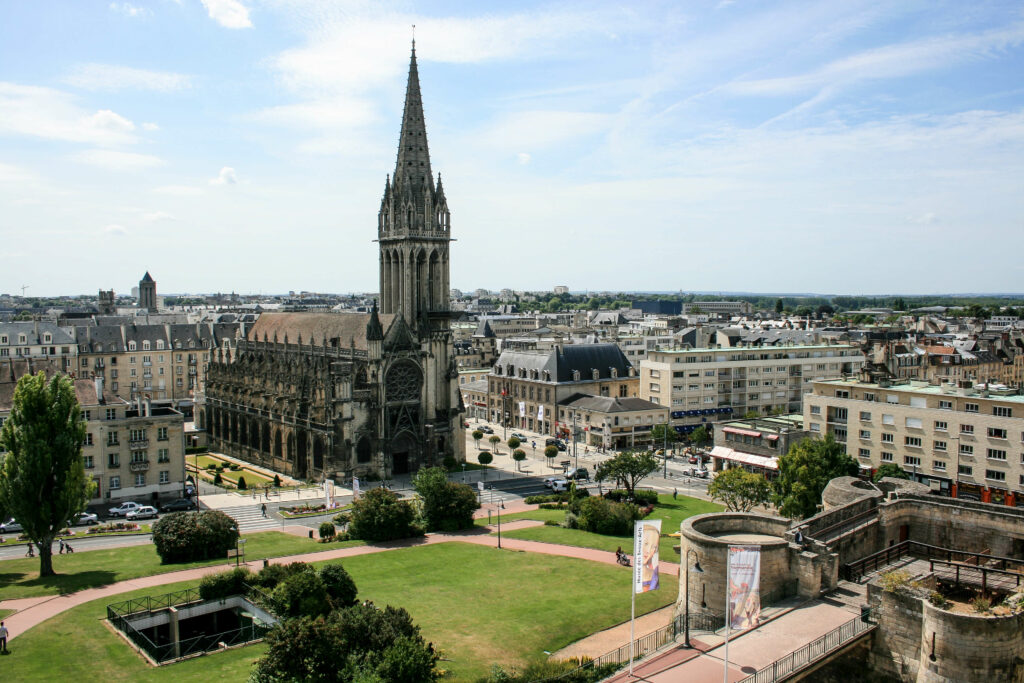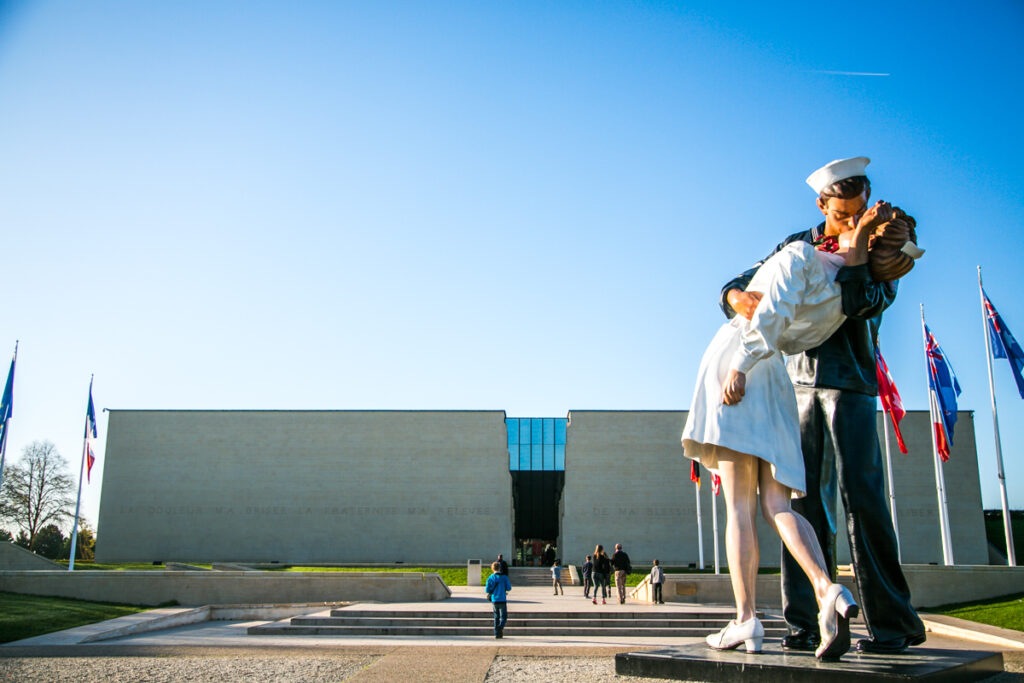 CABOURG
Its festival, its beach, its racecourse, its casino and its Grand Hotel … Cabourg has more than one string to its bow to seduce you. Weekend or romantic stay guaranteed!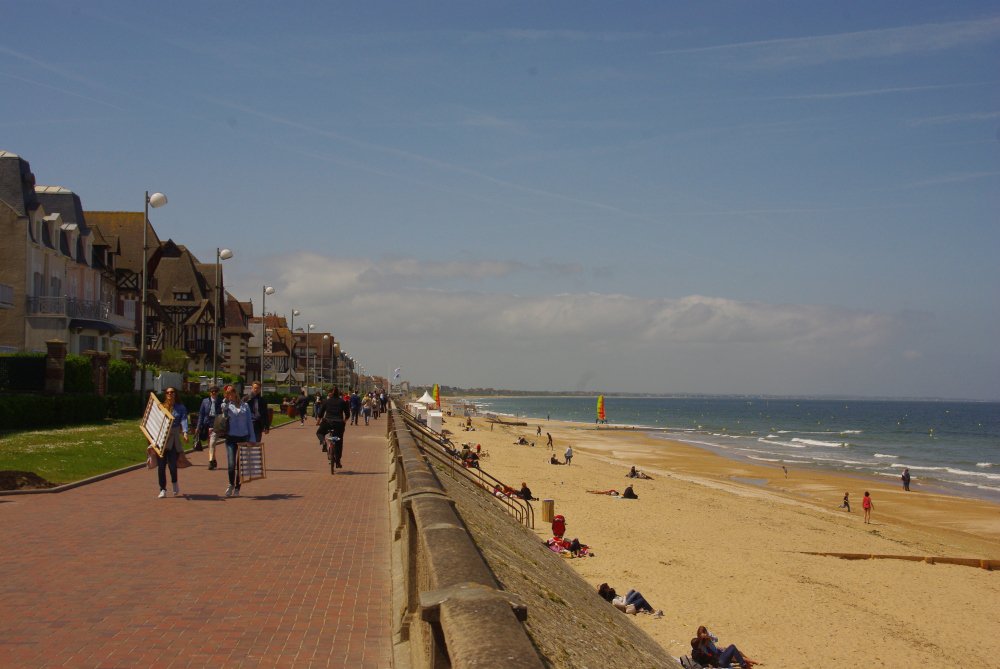 DIVES SUR MER & WILLIAM THE CONQUEROR
You would make an error by missing this pretty little medieval town. Who says medieval says historical, and this is where William the Conqueror comes in. A long time ago (in 1066), Duke William gathered his troops at Dives to set out to conquer England. We all know the rest of the story … he comes back as the "Conqueror". In Dives, its image is still everywhere, from the church to the tourist office via the tower of the harbor master's office, a real treasure hunt awaits you!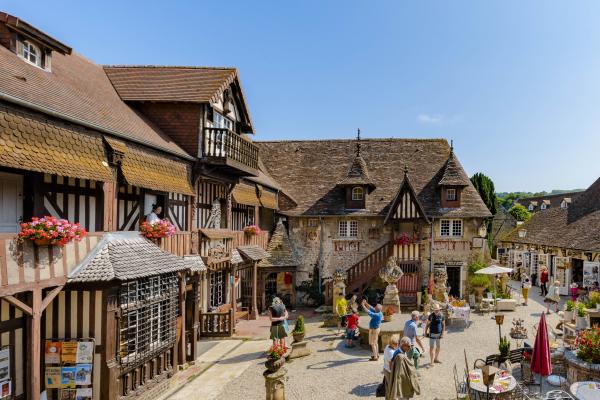 DISCOVER ALL THE UNMISABLE SITES IN NORMANDY...